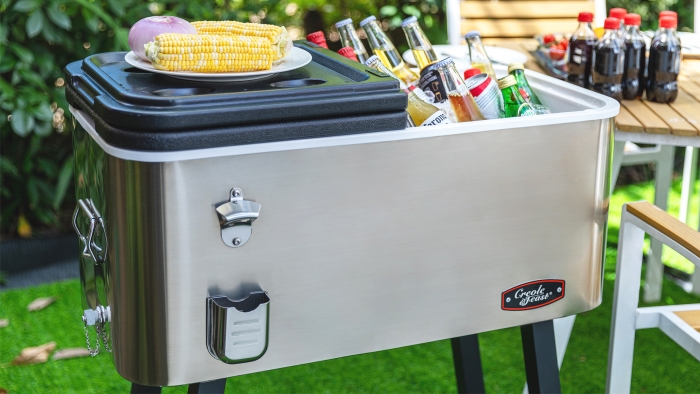 ENJOY THE ULTIMATE COOL FRESHNESS OF BEVERAGES in the summer heat!
►

Excellent Performance

Our coolers feature dual uses for 4-day ice retention and long-time heat insulation.

►

Channel Drain System

With the sloped drain, the drain hole helps release the melted ice water easily for hassle-free cleanup.

►

Happy-Opening

The built-in bottle opener makes you get rid of extra efforts on looking for opening tools on the go.

►

Easy to Move

Dual handles allow you to take the portable cooler everywhere for easy transport.

NOTE: Avoid direct sunlight.